Salon d'hiver
In may 2013 I developed a quick concept for a massive exhibition of modern paintings in a loft space – former malt warehouse – for the Art Stations Foundation in Poznań. Sadly the event got cancelled but the project came out rather exciting. The ideas are still fresh and we might reuse them once. I kind of fell in love with the space the concept would have produced. It would have been a long maze, but full of cool shortcuts in the form of organic holes.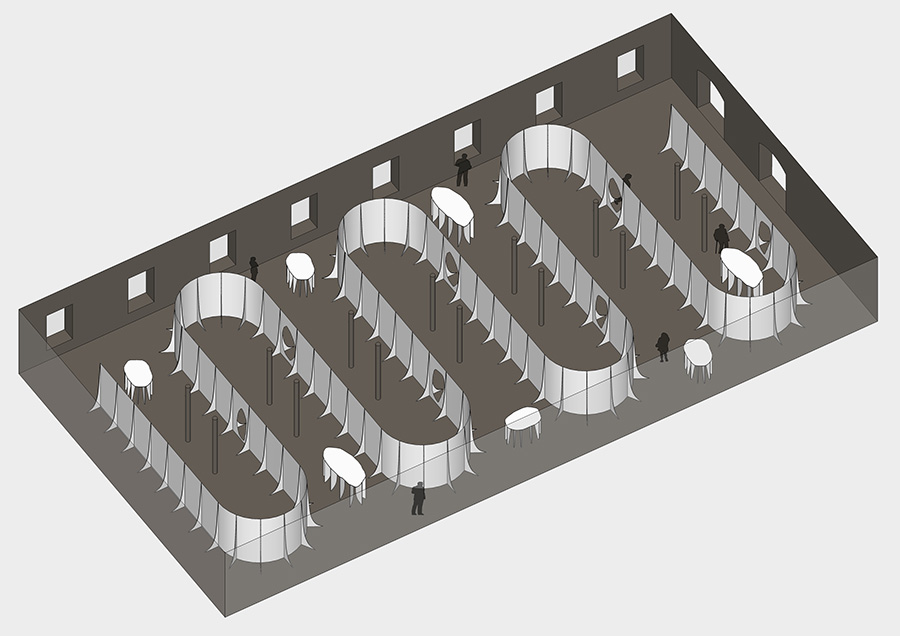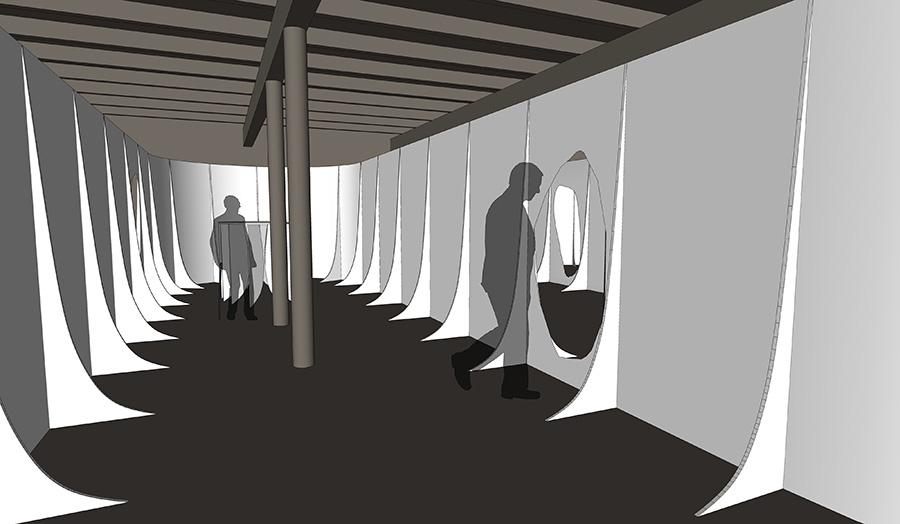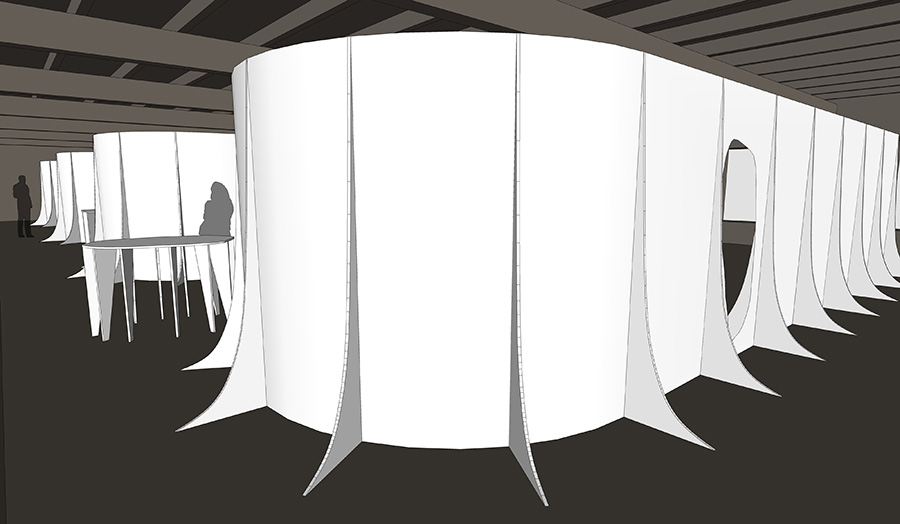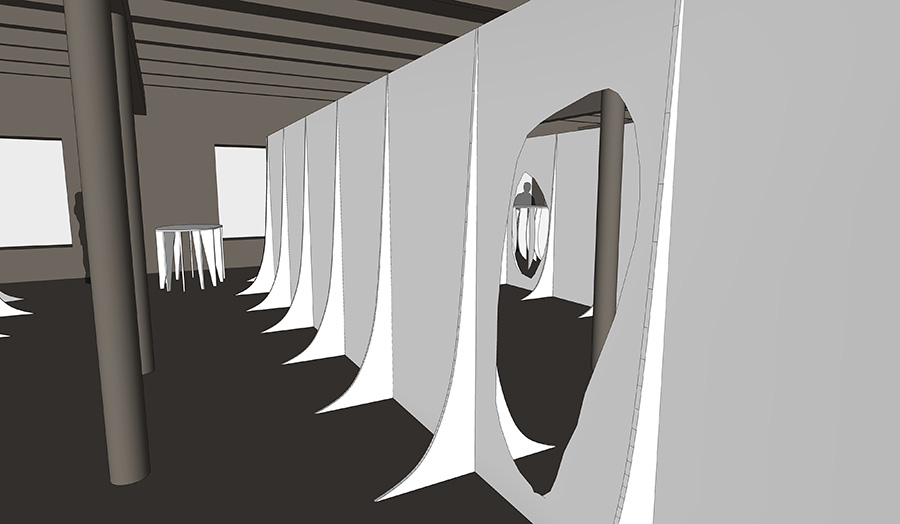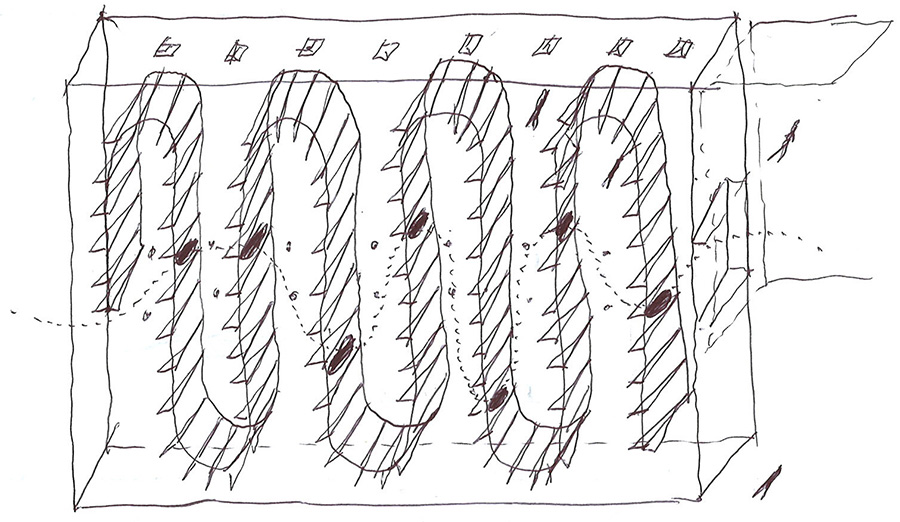 You could be walking along the long line or shortcut through it as it were the upper floor of an IKEA store. Unlike so many art exhibitions it would have been fun for kids.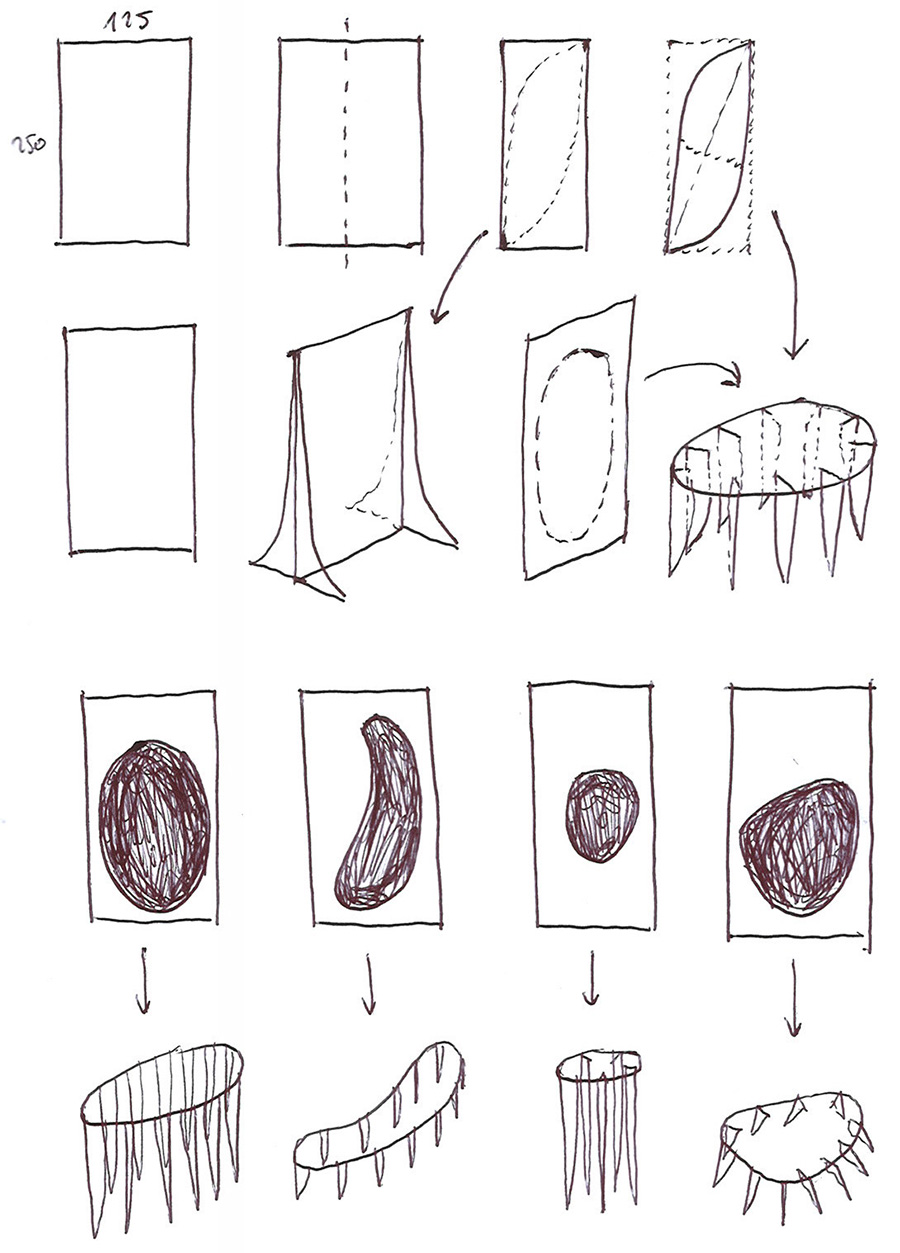 I am particularly fond of the lossless cut of fibre panels that would produce nice organic shaped holes and simultaneously curiously-shaped tables.