Złota
Competition 2017 | Refurbishment proposal for the ground floor and mezzanine façades of a 1970's building on the Pasaż Wiecha shopping mall in Warsaw | Team: lead designer Jan Strumiłło, mosaics-sculpture-art Katarzyna Przezwańska, assistant designer Jan Dybowski | Scroll down for more text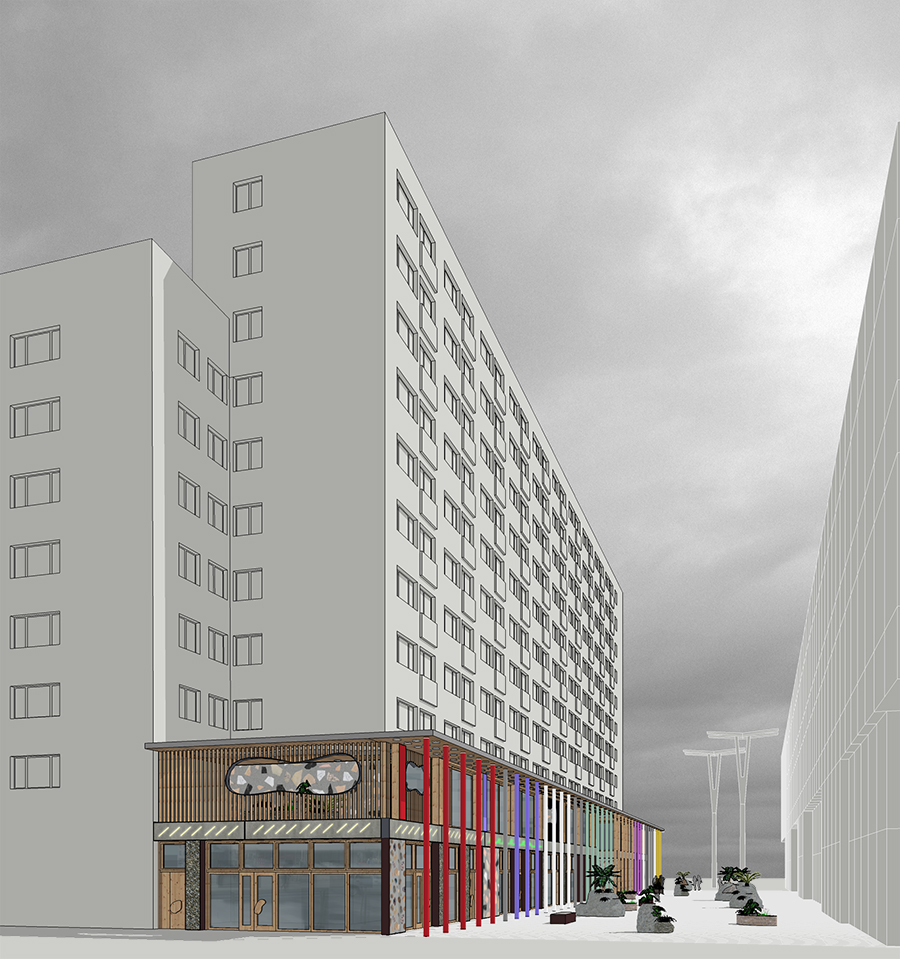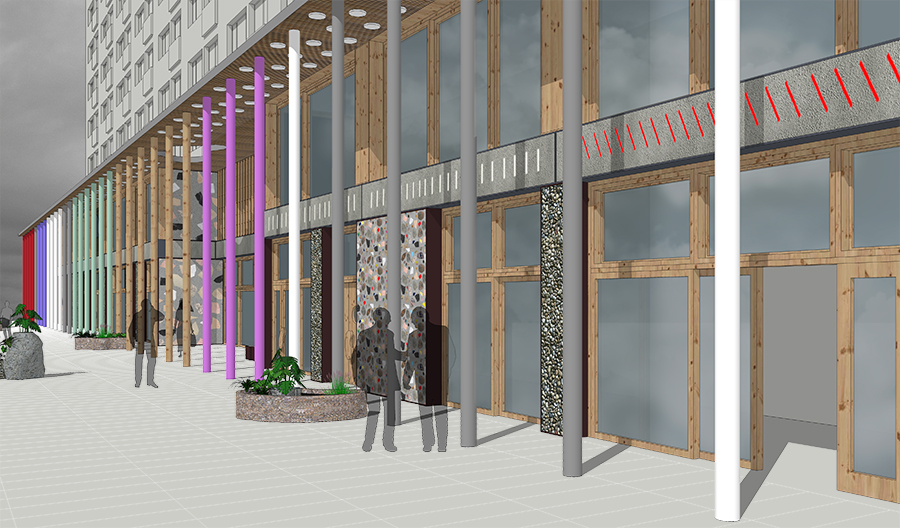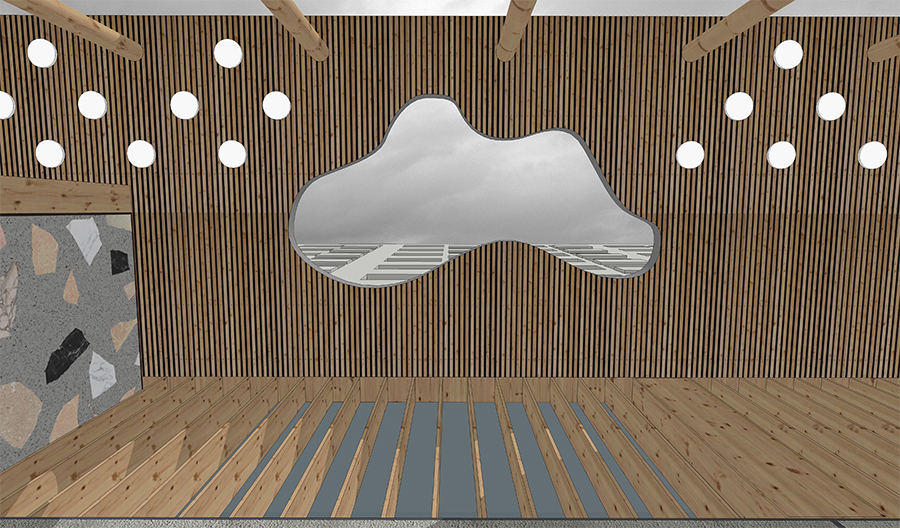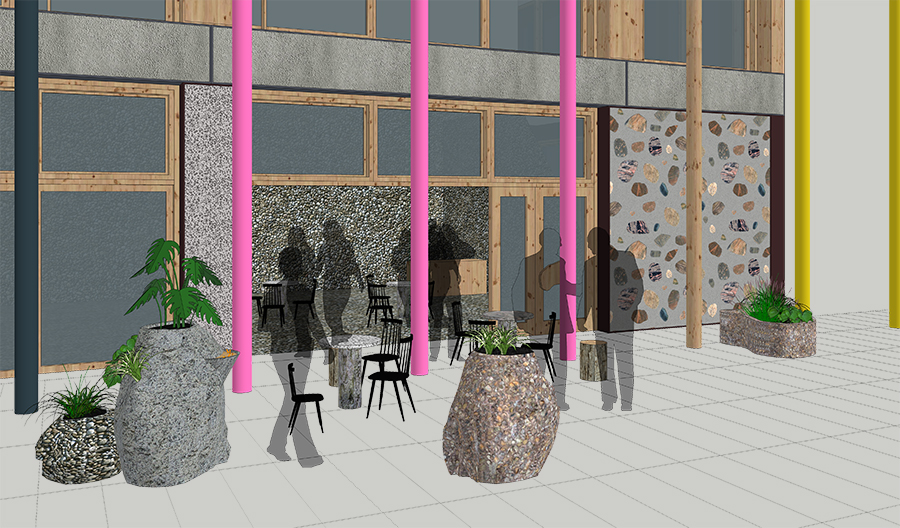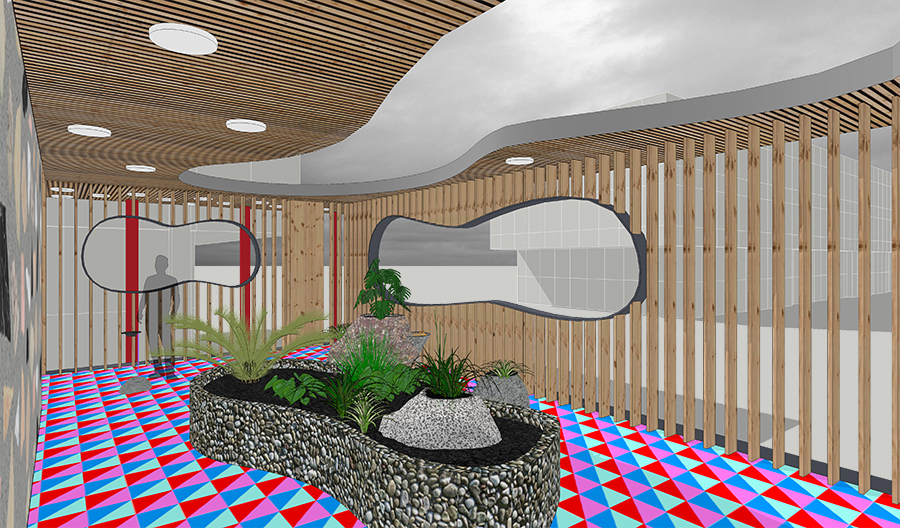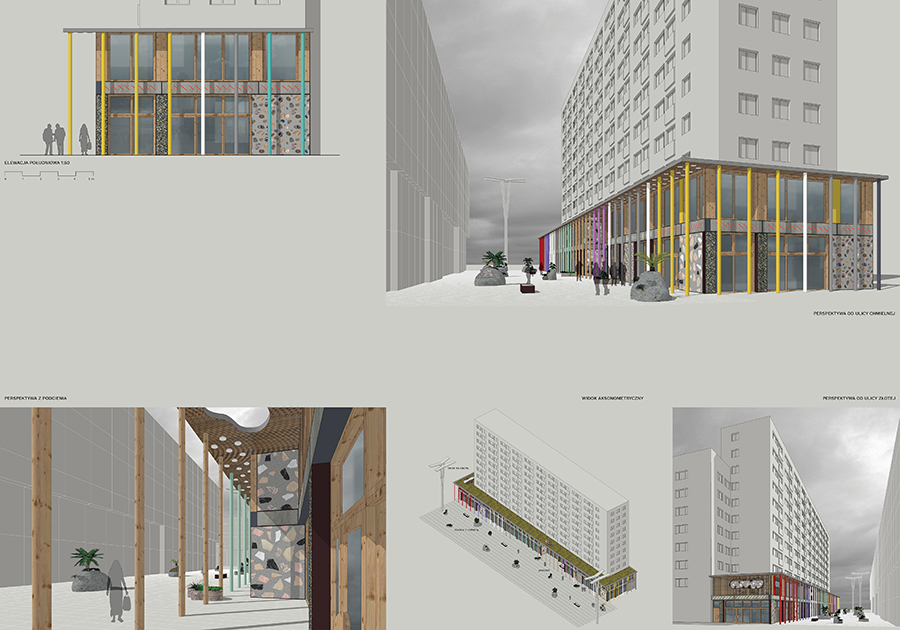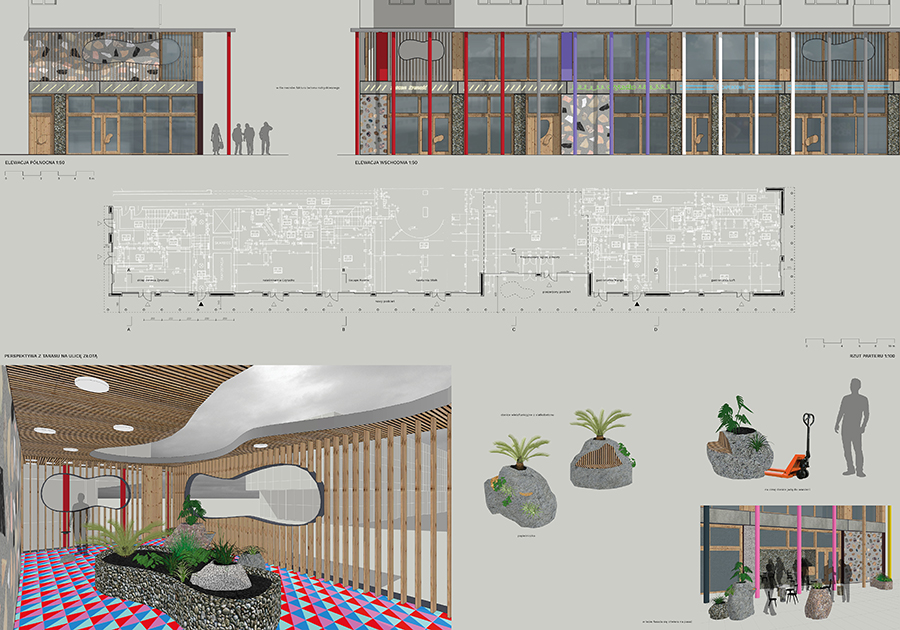 The idea
We propose humanizing the dull generic façade and the entire grim Pasaż Wiecha space with simple, organic materials combined in a playful strategy.
In front of the façade we add a row of slender columns carrying a light roof. Thus we create a narrow covered arcade to protect pedestrians from rain, sun and pigeons. We clad the roof's soffit in larch battens to honour the original Domy Centrum's design details. Our main material choice for the ground floor level wall coverings are different combinations of concrete and stone – large prefabricated panels filled with terrazzo, broken marble slabs, cut and polished plain boulders, colourful ceramic mosaics.
The columns spaced 200 cm apart, 20 cm in diameter are not identical. While some are made of wood, most are simple steel tubes, painted in vivid colours. They serve the purpose of visual identity – each tenant gets one to paint whichever way they like.
We designed two organic openings in the green roof to let more light and air under the arcade. Organically shaped mobile planters filled with varied plant species complement our architectural concept.